"Restore to me the joy of your salvation and grant me a willing spirit, to sustain me."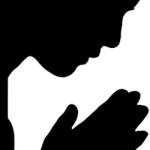 Father, it is through devout godly people that You repair, restore and rebuild lives as they raise up the unchanging, ever relevant ancient words of Scripture. It takes faithful watchmen who serve with great vigilance, untiring in presenting the unchanging truths of the Holy Scriptures to a world that is continuously and increasingly desecrating that which was once sacred. Father, help us to be watchmen for our families, co-workers, and friends as we carefully measure the present principles of this world by the eternal principles established in Scripture. Grant us courage to speak out when the foundations are being shaken just as the watchmen were not silent night or day. We do not stand in the gap alone but You, our Father, are with us and we stand in Your courage and strength!
Amen.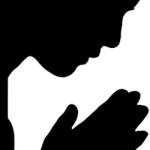 Father, Your steadfast love never ceases and Your mercies are renewed daily. You deliver, heal, restore, and sustain us. Weeping may endure for the night, but joy comes in the morning. In Your compassion You delivered the Israelites time after time and You do the same for us. We've grown to expect it and therefore we often take for granted Your kind provisions, Your delivering power and Your sustaining grace that guides us through each step of our journey. We can walk in confidence because we walk in step with Your Spirit, for Your Word is a lamp unto our feet and a light unto our path. We need not fear the future but trust You for everything we have need of. It is in Christ's name that we pray.
Amen.